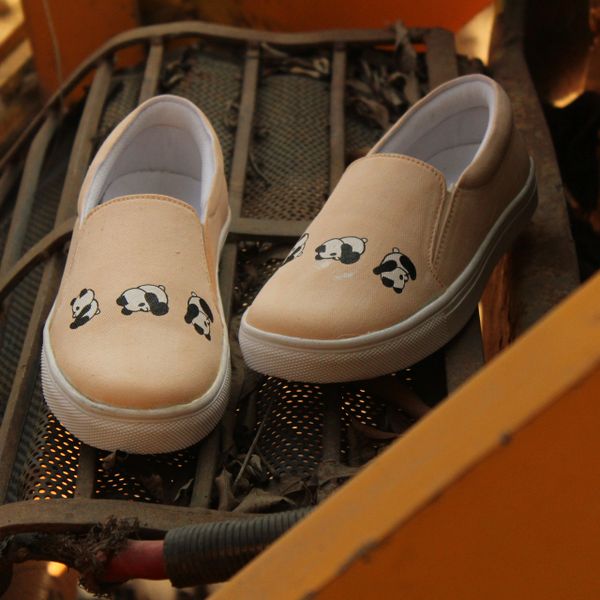 Pandalicious
Have fallen in Panda love, but never got to adorn them enough. What could be better than slipping in panda shoes? Made on a very calm base, this pair successfully serves it's purpose to brighten your day.
Unisex shoes
Upper material: Fine Quality Canvas
Sole:Flexible Rubber Sole
Weight: 230-300 grams (depend upon the size you buying)
Care for Shoes:These custom shoe should be cared for properly. While the paint applied is very high quality and durable Jolaa do not recommend exposing them to extreme weather or participating in heavy duty action or sports if you plan on keeping them in good condition. These are hand wash products please avoid scrubbing them and use of chemicals while washing them. You can wipe them gently when not in mood of washing
Reviews
Featured Products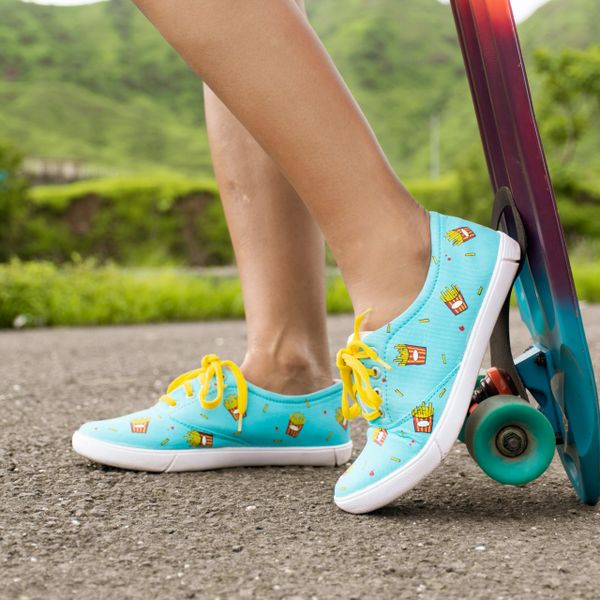 French Fries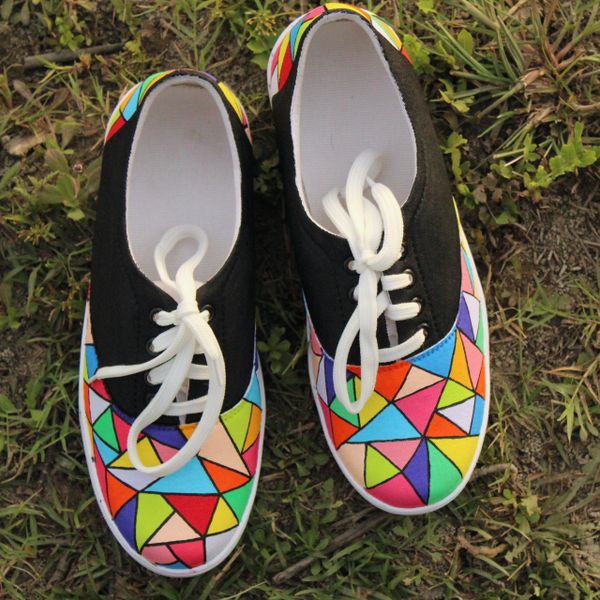 Tangled triangles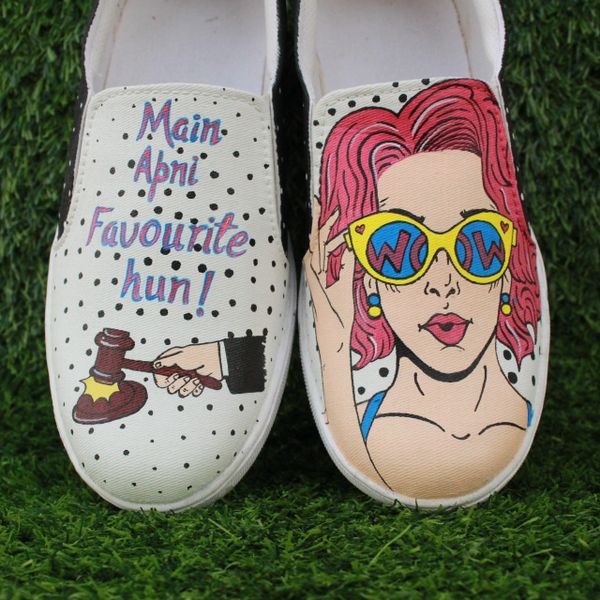 Favourite hun!