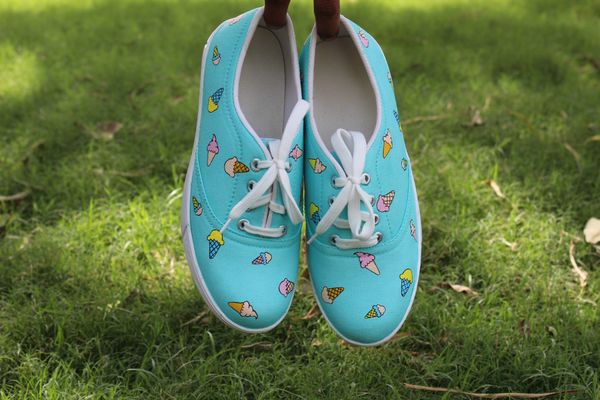 Summer zing
This stunning pair of shoes is a beautiful combination of calm colors.Hand painted on canvas shoes, is just another perfect pair to hang out with on all sunny days.
 • Unisex Shoes
 • Upper material: Fine Quality Canvas
 • Sole:Flexible Rubber Sole
 • Weight: 230-300 grams (depend upon the size you buying)
 • Care for Shoes:These custom shoe should be cared for properly. While the paint applied is very high quality and durable Jolaa do not recommend exposing them to extreme weather or participating in heavy duty action or sports if you plan on keeping them in good condition. These are hand wash products please avoid scrubbing and chemicals while washing them or wipe them gently when not in mood of washing.
Reviews
Featured Products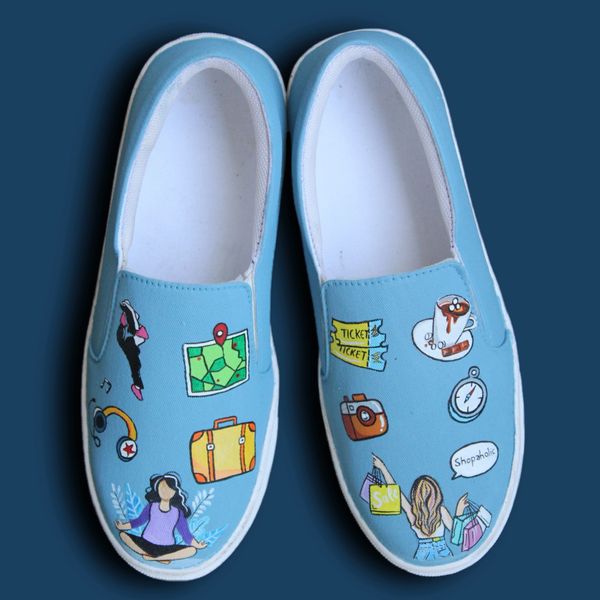 My constant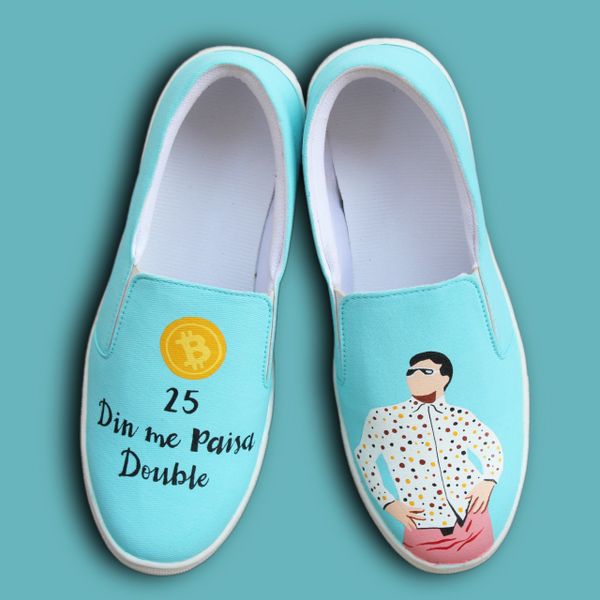 Crypto Shoes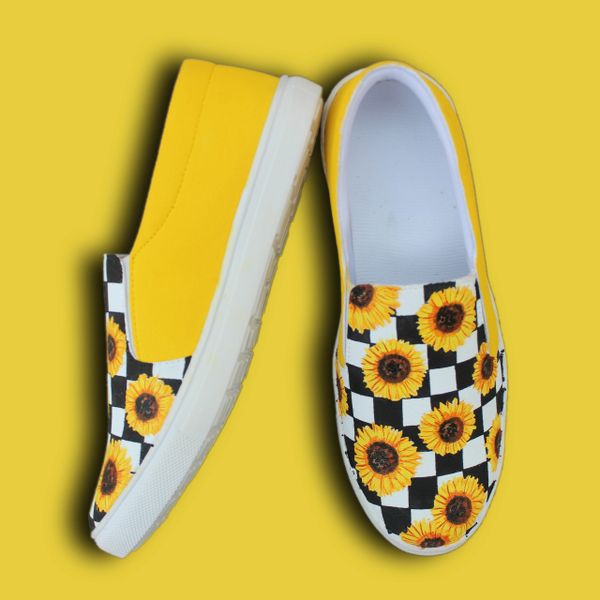 Sunflowers